It's a calendar. Or anything you want it to be.
Use the
mobile app
to connect your Google calendar and to tweak the layout to your needs. Or
design your own content
for the display.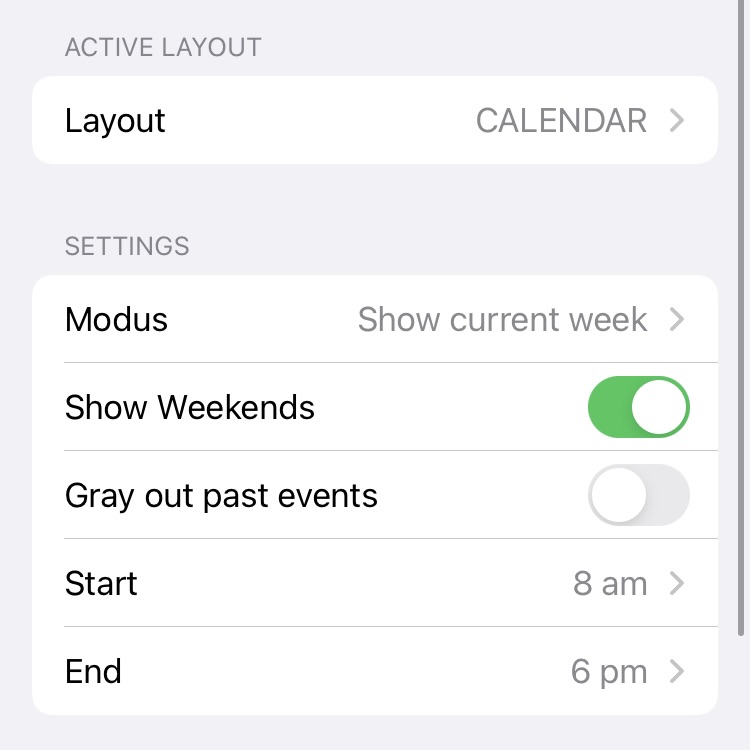 Electronic Paper, Real Wood
The electronic ink display doesn't clamor for your attention, but it's there when you need it. And the hand-finished wooden frame looks good on the wall and on the desk.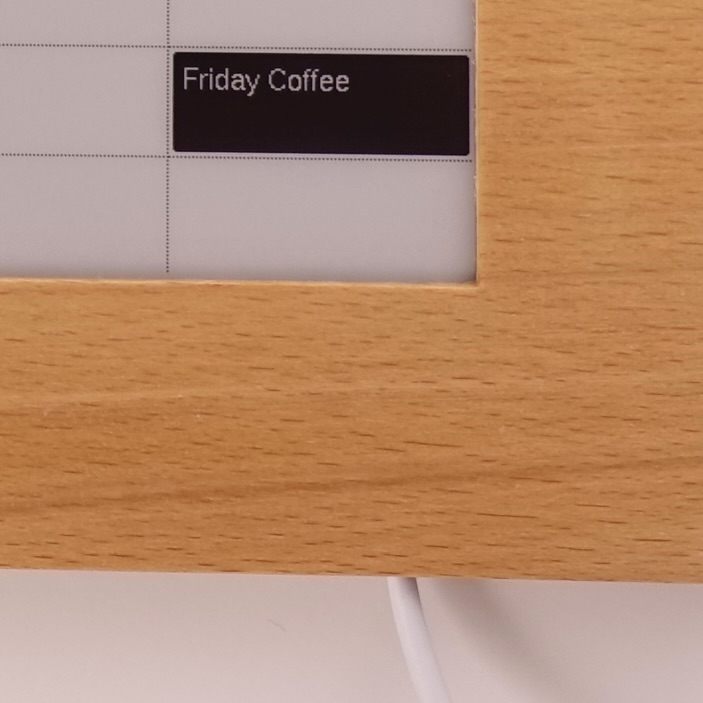 For the home...
Unlike a paper-based family planner, your e-paper calendar is up-to-date with what's in everyone's phones. Even the kids can catch a glance at the weekend - and know when to schedule that sleepover.
... and for the office.
Feel free to ignore your emails for a little longer. If a meeting pops up, you will see it on the calendar. And on Monday morning, it gives you a feel for the week: Which days are busy? When will be time to dive deep? Maybe let's block some time on Wednesday?
What customers say about us
"We really love the device and use it everyday. It sits in our kitchen and is a great addition to help everyone in the house know what's coming up."
- Thomas
"That's something I have wanted to get for a long time. Thank you for making it."
- Marc
"Very, very happy now! Physical calendars are particularly useful to people with ADHD."
- Lea
"I've wanted a calendar in the kitchen for a long time, and it's as great as I thought it would be."
- Karen
Technical Specifications
| | |
| --- | --- |
| Screen Size | 7.5" |
| Display Size without stand | ~ 8" x 5.5" |
| Power Connector | USB-A |
| Refresh Sequence | 5 seconds |
| Resolution | 800 x 480 |
| Power Cable | ~ 6 foot |